Hospital Acquired Infections
Claiming for Hospital or Healthcare Associated Infections
Hospital acquired infection or healthcare associated infection is an infection that is contracted from the environment or staff of a healthcare facility. These infections can be spread in hospitals, nursing homes, rehabilitation facilities or other healthcare settings. In order to bring a claim for contracting a hospital or healthcare acquired infection it is necessary to prove that the patient did not suffer from this infection before admittance and that the patient was not themselves incubating the infection before admission to the healthcare facility.
The majority of infections that become evident 48 hours after hospitalisation are generally considered to be hospital acquired infections. Infections that occur after discharge from hospital may be considered health care associated if the organisms causing the infection were acquired while the patient was in hospital.
Types of Hospital Acquired Infections
If you have a question about this type of claim contact us on Locall 1850 20 40 60, Tel: 01 453 7890 Email us or tell about your case and start your claim today.
Other Diseases and Organisms that can be transmitted in a Hospital Setting
As a patient in a hospital or other healthcare facility it is important to take note of any failures in hygiene procedures, such as a doctor failing to wear gloves when inserting a central line. Cases for hospital acquired infection can be very complex, more so than any other claim for medical negligence as it can be difficult to ascertain exactly where the infection was contracted.
MRSA
Hepatitis
HIV
Acinetobacter
Burkholderia Cepacia
Clostridium Difficile
Clostridium Sordellii
Gram-Negative Bacteria
Klebsiella
Norovirus (Winter vomiting bug)
Tuberculosis
Staphylococcus Aureus
Bringing a claim against a hospital
Where a claim is being brought against a hospital it will be based on the allegation that there was a lack of hygiene in the hospital by staff members or a failure of procedures to prevent infection. It is also possible to show that once the patient had acquired the infection it wasn't properly diagnosed or treated. After taking detailed instructions regarding the nature of the infection that the patient has developed, how it was treated and what the health consequences were, Synnott Lawline will take up all medical records relating to treatment received while in hospital and have these records reviewed by an independent medical expert in order to ascertain whether the patient has a statable claim for a hospital acquired infection.
In some cases the independent medical expert may be in a position to pin point how and where the infection was acquired. If this expert believes that the infection was preventable then Synnott Lawline Solicitors will be in a position to draft a letter of claim and initiate proceedings on your behalf.
For further information relating to hospital acquired infections and whether or not you are eligible to claim compensation contact one of our specialist solicitors today on Locall 1850 20 40 60 or fill out our online form. We will provide you with information and advice over the phone and explain the process of making your claim.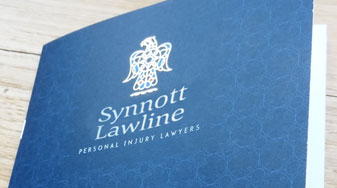 This booklet has been produced by Synnott Lawline Solicitors to give our clients an understanding of the personal injury compensation claims process. In some of our correspondence during the course of your compensation claim, we reference to the relevant sections of this guide by way of explanation of the particular aspect of your claim.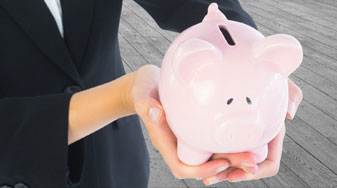 There are factors which are taken into account in the assessment of a solicitor's bill. In addition to the professional fee and miscellaneous charges payable to the solicitor, there will be items of outlay payable to third parties, including government agencies, which must be discharged by you.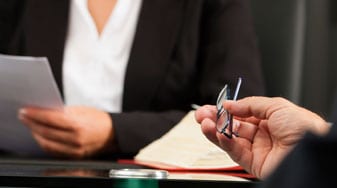 If, as a result of the negligent act of omission of another party, you suffer injury loss, damage or expense, you may be entitled to compensation from that party or more usually their insurers. It can be hard to determine yourself what constitutes 'loss' or 'injury' and these are terms that we will both explain to you and discuss with you in full.
*In contentious business, a solicitor may not calculate fees or other charges as a percentage or proportion of any award or settlement. This statement is made in compliance with regulation 8 of the S.I. 518 of 2002.