Product Liability Compensation Claims

It is possible to claim product liability compensation for any physical injury sustained from a defective product as well as any damage to property, however, the damage to the original product cannot be recovered. In order to bring a claim for compensation arising out of an injury caused by a defective product it is necessary to prove:
Damage took place;
The product was defective, and;
The defect and the damage/injury were linked
To claim product liability compensation, the injured party must have actually physically suffered an injury due to a fault in the product. All product liability claims must first go through the Injuries Board, just like any other claim for personal injury, however, there are a number of extra and unique obstacles that must be proven in order to ground a claim. These obstacles are extremely difficult to overcome without the assistance of a solicitor.
It is rare in product liability claims that the Injuries Board will actually make an assessment of damages, the reason being that the manufacturer or retailer will invariably maintain that their product could not possibly have caused the injuries complained of or that their product was being used incorrectly. In this instance the Injuries Board will issue an Authorisation permitting the injured party to issue court proceedings. Under The Liability for Defective Products Act (1991) an injured party has 3 years within which to bring a claim. For more on The Liability for Defective Products Act See our blog post on Defective Products.
If you have a question about this type of claim contact us on Locall 1850 20 40 60, Tel: 01 453 7890 Email us or tell about your case and start your claim today.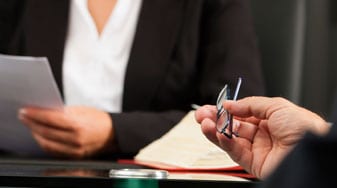 If, as a result of the negligent act of omission of another party, you suffer injury loss, damage or expense, you may be entitled to compensation from that party or more usually their insurers. It can be hard to determine yourself what constitutes 'loss' or 'injury' and these are terms that we will both explain to you and discuss with you in full.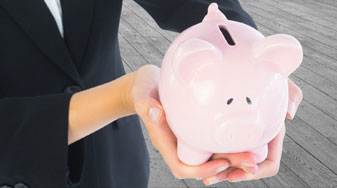 There are factors which are taken into account in the assessment of a solicitor's bill. In addition to the professional fee and miscellaneous charges payable to the solicitor, there will be items of outlay payable to third parties, including government agencies, which must be discharged by you.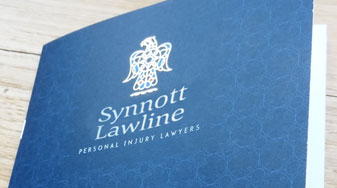 This booklet has been produced by Synnott Lawline Solicitors to give our clients an understanding of the personal injury compensation claims process. In some of our correspondence during the course of your compensation claim, we reference to the relevant sections of this guide by way of explanation of the particular aspect of your claim.
Copyright © Synnott Lawline Solicitors.