Medical Negligence Claims (Medical Malpractice)
Synnott Lawline is a personal injury firm that specialises in medical malpractice (medical negligence). Our team of, experienced legal experts offer customers the support they need to pursue your claim. Every medical negligence claim is different so our team takes time to get to know you, to understand the effects of the injuries you have suffered and to support you every step of the way. We've helped many people, secure compensation for medical negligence.
Suffering as a result of medical malpractice can be a devastating experience and can have often long term effects on a persons quality of life. If you, or a family member have suffered an injury as a result of negligent medical treatment and you are concerned that the service provided was insufficient, and as a result errors were made, you may be entitled to claim for compensation. In the case of minors, (children under 18) the parent will purse the case on behalf of the child. For more see Accidents involving children. >>
We provide legal guidance whether the effects of your injury is short term or long term. This includes injuries suffered as a result of the substandard treatment by doctors, nurses and other healthcare professionals. Once liability has can be proven, regardless of whether your claim is against the public or private sector you are still entitled to claim for compensation.
Types of Medical Negligence cases we cover:
If you have a question about your Medical Negligence Claim* contact us on Locall 1850 20 40 60, Tel: 01 453 7890 Email us or tell about your case and start your claim today.
Accident and emergency claims

Incorrect surgical procedure claims

Cosmetic surgery claims

Elderly care claims

Fatal Injury claims

Birth injuries and cerebral palsy claims
IVF and fertility treatment claims

Inferior medical care abroad

Misdiagnoses from a GP/ Consultant

Spinal Injuries claims

Obstetrics & Gynecology claims

Orthopedic claims
We are Specialists in Personal Injury Claims*
Simply call us on locall 1850 20 40 60, email us or fill out our tell us about your case form >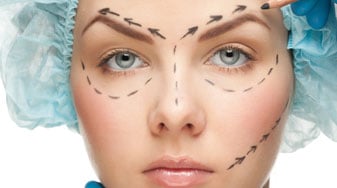 If you have suffered from inferior cosmetic surgery resulting in irreparable damage you may be entitled to compensation. Do you have a question on Cosmetic Surgery Claims? Contact us by phone on 01 453 7890 email or fill out our Tell us about your case form here >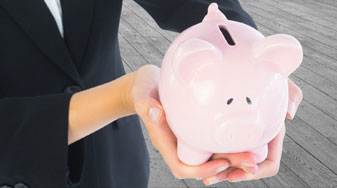 There are factors which are taken into account in the assessment of a solicitor's bill. In addition to the professional fee and miscellaneous charges payable to the solicitor, there will be items of outlay payable to third parties, including government agencies, which must be discharged by you.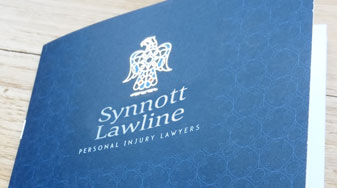 This booklet has been produced by Synnott Lawline Solicitors to give our clients an understanding of the personal injury compensation claims process. In some of our correspondence during the course of your compensation claim, we reference to the relevant sections of this guide by way of explanation of the particular aspect of your claim.
*In contentious business, a solicitor may not calculate fees or other charges as a percentage or proportion of any award or settlement. This statement is made in compliance with regulation 8 of the S.I. 518 of 2002.