Plastic / Cosmetic Surgery Negligence Claims | We can Help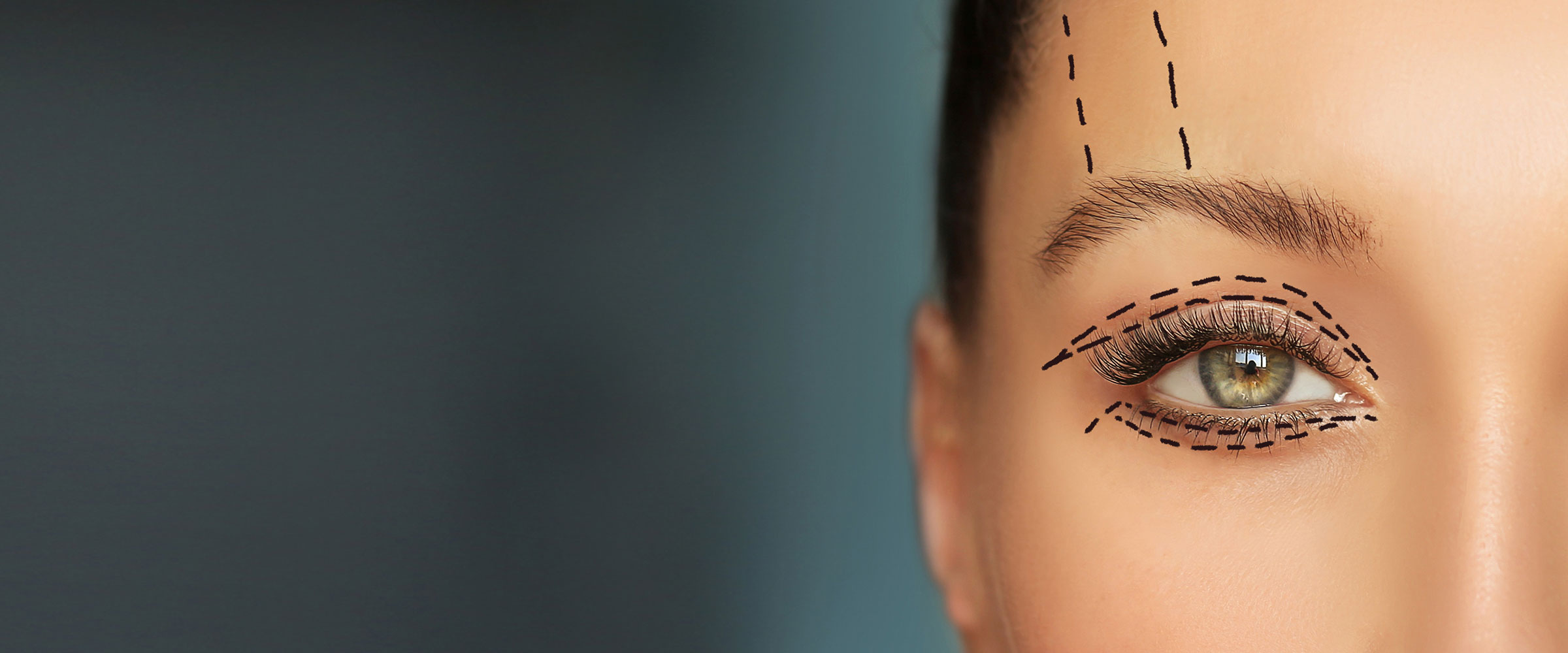 Got a question about Starting a claim for Plastic / Cosmetic Surgery?
You can start your claim today. Contact us by phone, email or fill out the callback form below and a solicitor will contact you without delay.
Cosmetic Surgery Injury Claims
At Synnott Lawline, our personal injury firm specialises in medical malpractice / plastic surgery claims. Our team of, experienced legal experts offer customers the support they need to pursue a claim. Every surgery claim is different so our team takes time to get to know you, to understand the effects of the injuries you have suffered and to support you every step of the way.
Cosmetic Surgery Misdiagnosis – What can be Claimed?
Medical negligence is a complex area of law. We get many enquiries surrounding this area of law and it can sometimes be quite difficult to ascertain whether or not a particular individual has a statable claim. Under Irish law, before one may issue proceedings against a doctor or hospital, it is necessary to obtain an expert opinion outlining whether or not the doctor or hospital in question was in fact negligent. A few examples of medical negligence may include the following: (It is necessary to point out that the below scenarios will not always give rise to a statable claim for medical negligence.)
Making a mistake during a surgery or medical procedure;
Failure to diagnose, late diagnosis or diagnosing the wrong condition;
Failure to obtain informed consent;
Failure to warn of significant risks involved in a procedure being carried out;
Prescribing the wrong medication.
What to do if you're not happy with your Plastic Surgery
If you are not satisfied with your cosmetic surgery outcome, here are steps you can take if your expectations for plastic surgery were not met and you feel you've genuinely had inferior plastic surgery.
The first move is to contact the surgeon and hospital/clinic where the procedure was carried out as they may be able to resolve the issue adequately. For the most part health care providers, clinics and hospitals do their best to maintain the best practise standards and will do their best to resolve patient complaints in a satisfactory manner.
Be sure to document your complaint to include: dates of treatments, healing processes, symptoms, and problems, as well as photos.
If you have reason to distrust your plastic surgeon then you could get an opinion from an alternative surgeon who also specialises in the related field. Bear in mind, some procedures may take time to heal properly and may initially appear unsightly, this isa normal part of the healing process.
Following on from a meeting with your surgeon, you can make a formal complaint outside of the clinic/hospital where the procedure took place. There are other options, you can contact their regulatory body with a complaint, and or undertake legal action.
And, If you feel you are entitled to compensation for a negligent procedure, you can contact a solicitor who will guide you through the claims process.
What is Cosmetic Surgery Negligence?
Cosmetic surgeries are typically elective procedures that are done specifically aimed at improving a person's, typically: Liposuction, PIP breast implants, Facial procedures and Butt lifts. These type of surgical procedures have both benefits and risks. The success of cosmetic surgery procedures can be highly subjective. You and your surgeon may have different views about whether the surgery was a success and the desired outcome was achieved. However, If the results genuinely don't meet your expectations, you are within your right to complain and perhaps claim for cosmetic surgery compensation.
What is Plastic Surgery Negligence?
Plastic surgery is considered 'reconstructive' surgery which is mainly focused on repairing damage or defects related to the face or body. But as with any surgery, complications can arise, mistakes are made, and patients can suffer significant injury. If a surgeon or other health care professional commits an error and a patient is harmed, the mistake could form the basis of a viable medical negligence claim.
FAQs – Cosmetic Surgery Claims
What can victims of medical negligence recover settlement for?

Pain and suffering
Past treatment received
Future treatment
Psychiatric or psychological injuries
Loss of earnings
Costs of hiring someone to carry out household duties
Any other costs that can be directly linked to the injury sustained

How to know if I need another medical opinion

If your questions have not been clearly answered by your surgeon and you still feel there's an issue with your treatment, it may then be advisable to seek a second opinion. Make sure you seek the advice of a qualified and registered surgeon who specialises in exactly the kind of surgery you had.

How to get an expert medical opinion

In order to obtain an expert medical opinion in relation to your cosmetic surgery claim we need to be provided with a full statement of the claim along with a copy of all relevant medical records. Once we are in receipt of such statement and medical records we will choose a suitable expert, usually in the UK, and request that they provide a report on causation and liability
There are two main facets to proving a claim for medical negligence and they will be dealt with in the expert report that highlights:

if the medical practitioner was in fact negligent and the care that they provided fell below medically acceptable standards;
if the negligence of the medical practitioner directly resulted in an injury to the patient. It must be noted that it is necessary to satisfy BOTH of these requirements.

How long after surgery can I claim?

Keep in mind that there are time limits for bringing a medical malpractice case. In Ireland The Statute of Limitations allows a person 2 years from the date of their injury or knowledge of that injury to make a claim.

What happens if cosmetic surgery goes wrong?

When plastic surgery goes really wrong, the result can be permanent pain, disfigurement due to severe scarring or asymmetry, paralysis, or even death. There are several medical negligence cases which may give a patient strong grounds to make a medical negligence claim.

Reasons to make a medical negligence compensation claim

If you are suffering from any type of injury due to negligent treatment or have had to give up work as a result of the injury suffered, the compensation you receive will help ensure that you do not suffer financially as a result of the unfortunate incident and are in a position to get all the medical care you need to treat the sustained injury. Ensure that you are fair and realistic in your complaint before submitting it.

Types of medical negligence claims

Typical types of medical negligence claims include:

Wrong diagnosis, failure to diagnose or late diagnosis
Surgical errors including avoidable injury to internal organs,
Facial scaring
Performing surgery on the wrong body site
Anaesthesia errors
Negligent treatment during prenatal period,
Negligent care at childbirth leading to complications to the infant
Negligent care at childbirth and postnatal period leading to complications to mother
Failure of the GP to refer a patient to a specialist
Failure to carry out vital tests
Negligent treatments such as liposuction, laser eye surgery, facial fillers, permanent makeup
Negligent of a patient unattended causing pressure sores
Failing to properly monitor the progress of a patient in admission
Contracting hospital transmitted bacterial infections or viral infections
Lack of information about the risks before the procedure
Surgeon or consultant failing to obtain informed consent from the patient
Defective or substandard products being used

Why do I need a medical report? – for court proceedings

If the report received from the medical expert supports the claim that the doctor or hospital in question was negligent and directly caused an injury to the patient then we will be in a position to issue court proceedings. It is not possible to issue court proceedings without this report. However, in certain circumstances, a protective summons may be issued in order to prevent the Statute of Limitations from expiring.

Under the Statute of Limitations a Claimant has 2 years within which to bring a claim for medical negligence. There is one caveat to this rule contained in the Statute of Limitations known as "the date of knowledge". This means for example a person that had a surgery carried out 5 years ago, but has only recently learned that something was done incorrectly, may still be in a position to bring a claim for medical negligence if it is considered reasonable that the wrong could not have been brought to their attention or discovered sooner.

What are PIP implants?

PIP implants were made between 2001 and 2010 by PIP, whose founder Jean-Claude Mas was later given a four-year prison sentence after it emerged the implants were filled with industrial-grade silicone, which was never cleared for use in humans.

According to Britain's NHS, the implants are 2 to 6 times more likely to rupture than standard silicone implants. Up to 400,000 women received PIP breast implants around the world. It's thought that thousands of Irish women were among them.

What are the implications if you have received PIP Implants?

If you've received PIP breast implants, the implications of this French court ruling are as yet unclear. The PIP Implant World Victims Association (PIPA) says the amount and timing of any compensation is yet to be decided.

Since the news of the French ruling broke, several concerned Irish women have contacted Synnott Lawline to help explore their legal options. If you feel you are affected by this issue, please feel free to contact us at Email: info@lawline.ie or call 014537890. We are available to talk 7 days a week.
Claiming Compensation for PIP Breast Implant: Case Study
Thousands of women claiming compensation for PIP Implants – France

Thousands of women who had PIP breast implants won the right to compensation after a landmark ruling in France. An appeals court found that German company TUV Rheinland was negligent in awarding safety certificates for faulty breast implants manufactured by the French firm Poly Implant Prothese (PIP).

The case was taken by 2,700 women, many of whom suffered long-term health problems after receiving PIP implants containing cheap, unapproved silicone gel.