Expert Legal Guidance for Cosmetic / Medical Claims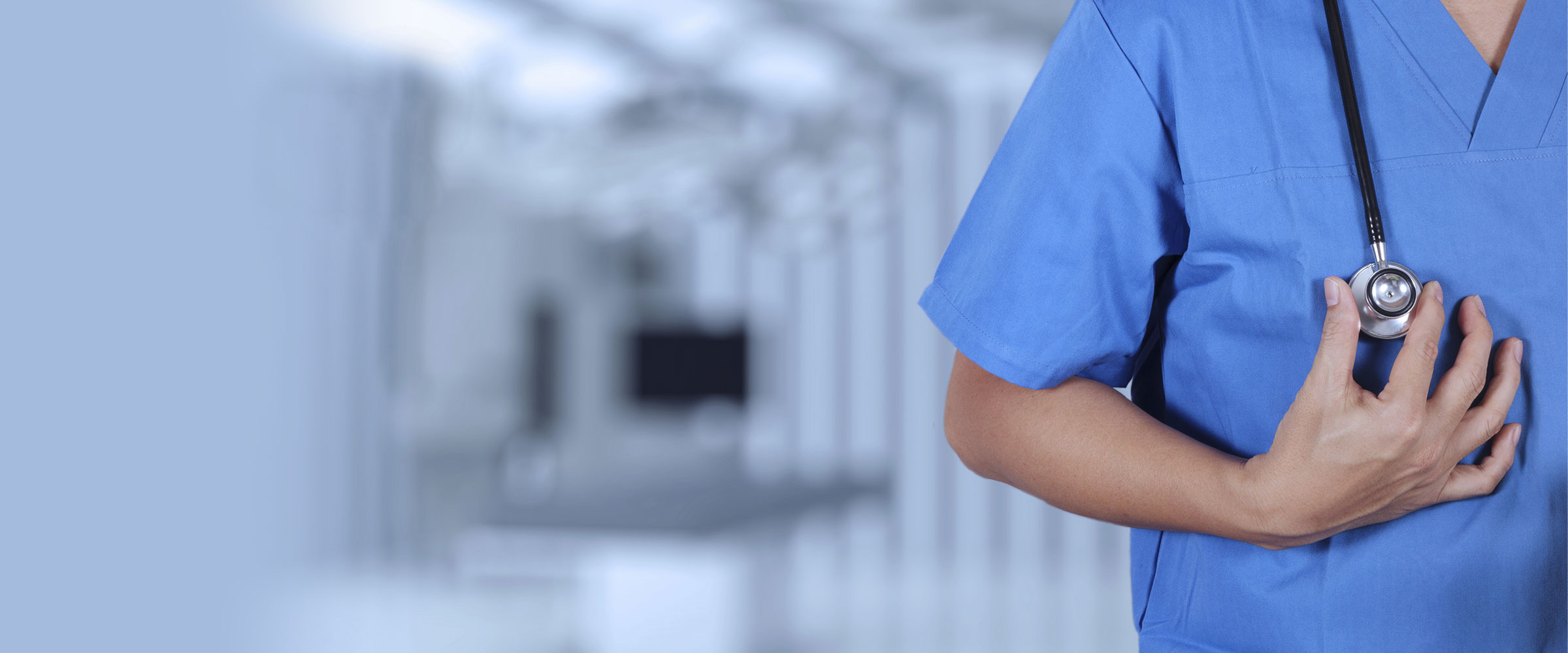 Cosmetic Surgery / Medical Negligence Claims
Has your life has been affected due to an accident caused by negligent medical care? If you have any questions, Talk to us today, we are here to help. No Win No Fee* Explained
Medical Negligence Claims (Malpractice)
Our personal injury firm specialises in medical malpractice (medical negligence). Our team of, experienced legal experts offer customers the support they need to pursue a claim. Every medical negligence claim is different so we take the time to get to understand the effects of the injuries you have suffered and to support you every step of the way.
Suffering as a result of medical negligence can be a devastating experience and can have often long term effects on a persons quality of life. If you, or a family member have suffered an injury as a result of negligent medical treatment and you are concerned that the service provided was insufficient, and as a result errors were made, you may be entitled to claim for your medical injuries.
Medical Negligence at Childbirth
Claiming for medical negligence in childbirth includes injuries suffered as a result of the substandard treatment by consultants, nurses and other healthcare professionals. Once liability can be proven, regardless of whether the claim is against the public or private sector the guardian / parent of the infant may still entitled to claim. In the case of minors, (children under 18) a parent or guardian will purse the case on behalf of the child. For more see Accidents involving children >>.
What proof is needed for Med Neg cases?
The first element to prove medical negligence is to establish that the Medical Professional owed the patient a legal duty of care under certain circumstances. All medical staff and personnel are responsible for their patients to provide a certain level of care that is compliant with approved regulatory standards and protocol. Negligence can happen if the doctor / nurse, other deviates from the appropriate standard of care.
It's important to note that even if a patient (plaintiff / claimant) has clear evidence of the medic's negligence, he or she does not have a negligence claim unless there is proof that the breach of duty caused the claimant harm or injury. Proving negligence will require an investigation into the causes of the accident and the gathering of all medical reports.
How to know if I have a Medical Negligence Claim?
Medical negligence is a complex area of law and it is therefore vital that you have an experienced legal team behind you. Synnott Lawline are equipped with the knowledge and expertise to guide you through all of the hurdles involved in bringing a successful claim. In order to ascertain whether or not a patient has a stateable claim in negligence be it from Cosmetic, A&E or even Birth Negligence, it is necessary to prove, on the balance of probabilities, three essential elements: That a duty of care exists, Breach of duty; and Causation. Put simply, medical negligence is the failure on the part of a doctor, consultant or other medical professional to meet appropriate/expected standards of care. Once it can be shown that a medical professional has failed to meet the requisite standard of care it is then necessary to show that this failure resulted in an injury to the patient.
Claiming for Medical Negligence – What you need to Know FAQs
FAQs – Proving Medical Negligence
How to prove that a Medical Professional was Negligent?

The first thing that we will do is take up a copy the patient's medical records. These records will be requested from the treating doctor as well as any other medical professional the patient may have seen in relation to the injuries sustained.

Once we (your solicitor) is in receipt of all relevant medical records we will then ask the patient to provide us with a detailed personal statement. This statement will outline the treatment received, the reasons for treatment, details of aftercare provided and the injuries (both physical and psychological) sustained as a result of the below standard medical care.

Why do I need Medical Records?

The next step in the process is to send the medical records and personal statement to one of our expert consultants based in the UK. We will ask this consultant to provide us with what is known as a "Liability & Causation Report". In order to provide us with this report the consultant will go through all of the medical records in details as well as reading carefully through the personal statement provided. The report will confirm whether or not the treating doctor, in providing medical care, fell below the standard of care to be expected from someone with his expertise.

Liability & Causation Reports

It is worth noting that the Liability & Causation Report must be requested from a doctor of similar background and expertise as the patient's treating doctor, for example, a cardiologist could not be held to the same standards of a vascular surgeon. If a patient has received poor medical care from a cardiologist we will endeavour to take up a report from a cardiologist in the UK.

Having specialised in medical negligence for many years, we have links with medical experts from whom we may seek Liability & Causation Reports.

The legal definition of Medical Negligence

The test for establishing negligence in diagnosis or treatment on the part of a medical practitioner is whether he/she has been proved to be guilty of such failure that no medical practitioner of equal specialist or general status and skill would be guilty of if acting with ordinary care.
FAQs – Compensation for Medical Negligence Cases
How much compensation will I be entitled to for Medical Negligence?

As with all Personal Injury cases, the amount of compensation you will be awarded for your medical negligence claim depends on the severity of your injuries or those of your infant or child.  Compensation figures for med neg claims can start around €5,000 for a minor injury to several millions for complex clinical negligence cases which have resulted in life-changing injuries requiring future care for life. For example, Infants injured at birth may be entitled to compensation figures to provide care for life.

Should I accept first compensation offer?

What if I receive a compensation offer directly from the other side? Insurance companies prefer to settle claims on terms most beneficial to them and therefore you should not accept a first offer from an insurance company. It's best to take independent legal advice on the true value of your claim.

Can I get an interim payment?

Can I get an interim payment?

In certain cases, where liability is admitted, it may be possible to obtain an interim payment but as a general rule interim payments are not usual.

Will my Medical Negligence case go to Court?

Complex and multi-faceted claims where the claimant and the defendant cannot settle the case may end up in court proceedings and potentially a trial. These case can often be challenging to prove negligence. Many cases will be settled out of court. It's important to remember not to be anxious if your medical negligence claim does go to trial as your solicitor will assist at every stage of your case.

Who can I claim against for Medical Malpractise?

Medical Negligence claims are brought against GPs, hospitals (responsible for the actions of their doctors, surgeons, nurses, midwives, therapists etc). Dentists can also be liable for negligent medical / dental care.

How long do medical negligence claims take?

The time medical negligence claims take to settle can vary significantly. Straightforward cases can be settled in around 1-2 years where liability is admitted. More complex cases with a high value can take longer to settle as they need to be thoroughly investigated. Depending on the severity of the injuries, for example an infant birth injury, these types of cases can take longer to settle as the long term side effects are not initially apparent.
Why Choose Synnott Lawline Solicitors?
Hiring Synnott Lawline – We are Here to Help

Hiring a solicitor after suffering an injury or illness caused by a medical mistake is a big decision, but you can rely on our team to help you throughout your case.

We have the resources necessary to handle the toughest personal injury and medical malpractice cases, and we are not afraid of our defendants' insurance legal teams.

We take our cases on a contingency fee basis*, which means that our clients will not pay any upfront or out-of-pocket costs for their case. We charge  legal fees after we obtain the compensation our clients need. Read More 'No Win No Fee Explained'.

*In contentious business, a solicitor may not calculate fees or other charges as a percentage or proportion of any award or settlement. This statement is made in compliance with regulation 8 of the S.I. 518 of 2002.

Can I have a 'No Win No Fee*' Agreement?

Yes, once we are instructed our client receives confirmation in writing that no fees will be charged in the event that the claim is unsuccessful.

*In contentious business, a solicitor may not calculate fees or other charges as a percentage or proportion of any award or settlement. This statement is made in compliance with regulation 8 of the S.I. 518 of 2002.
What are General Damages?

General Damages in Personal Injury Cases for example; a Traffic Accident, are in place to compensate you for the impact the injury has and will have on your life. This includes pain and suffering mild or severe sustained from the injury. This pain can be physical but also physiological. Read more on Post Traumatic Stress Claims. The amount awarded will also be based on the impact of your injuries on your daily life such as short term or a permanent disability or disfigurement.  A further consideration for the compensation end figure includes what areas of the body were temporarily or permanently affected.

Read More about General Damages

What are Special Damages?

Special Damages consist of your out of pocket expenses such as Loss of earnings, Medical Expenses, Travelling expenses, Care hire etc.

How to know if I have an Injury Claim

Before accepting your instructions, we will have discussed your case with you and will have advised you of the strengths and weaknesses (if any) of your case. In many cases, it is very clear from the outset that an injured party will succeed in being fully compensated, for example, where the injury results from a motor accident when the client is a passenger, to give but one example. In some cases, the courts apportion liability, i.e. they rule in favour of the Plaintiff but make a deduction from the full value of the case on the basis of the Plaintiff's "contributory negligence."

What if I was partly to Blame for the Accident?

It is important to note that many valid claims are never brought because an injured party feels the accident was his own fault, whereas the primary cause of the accident may well rest with some other party, and the injured party's own carelessness may only have been a contributing factor. In such cases the courts may apportion Liability. It is therefore always advisable to consult a solicitor concerning any injury resulting from an accident.

How long does it take to get paid after the Settlement?

Following a settlement or a Court Award, it typically takes about 4 weeks for payment to issue from the major Insurance companies. Local Authorities can take longer, usually about 4 – 8 weeks.

Who pays out the Compensation Award?

A compensation figure is firstly offered by the defendants Insurance Company. Insurance Companies will often make a low value offer to your solicitor. It's always the objective of the Insurance company to pay out  less money. In Most cases your solicitor will reject this offer when the defendant appears to be liable.

Defendants and their insurance companies will want to avoid the expense of Going to Court.

Once the insurance company realises the defendants liability position, an appropriate settlement offer will be made. If the case is complicated, this can cause delays. 

Once an insurance company has admitted liability on behalf of the defendant and agreed to process the claim, this moves quickly.  Typically, the claimant will receive their compensation payment (from initial offer to agreed  offer) within a few weeks.
What is a Personal Injury Claim?
A personal injury is defined as either a physical injury, disease or illness, or a psychological injury / condition that has been caused by someone else.
If you were injured in an accident due to no fault or your own, Irish law entitles you to claim General Damages compensation for your injuries sustained, Loss of Income, Future Care and possibly other Special Damages. Our personal injury solicitors deal with a wide range of minor to catastrophic and life changing injuries. So, If you have suffered a personal injury and want to make a claim for an accident, contact our team today by phone: Click to call 014537890, email: info@lawline.ie or Tell us about your case.
Different Medical Negligence Claims
There are different medical negligence claims our firm undertakes and the payouts for each claim can differs greatly depending on the case type.
We will discuss your claim in detail and give you a clear understanding of whats involved to carry out your case and an idea of what your medical negligence payouts will be. Some of the medical malpractise claims we handle include the following:
IVF And Fertility Treatment Claims
Obstetrics & Gynaecology Claims
Incorrect Surgical Procedure Claims
Care home Negligence Claims
Brain Injury Claims
Doctor Negligence claims
Allergic Reaction Negligence Claims
Failed Sterilization Negligence Claims
Elderly Care Claims
Orthopaedic Claims