Post Traumatic Stress Compensation Claims

Generally people may suffer from PTSD after a car crash or a very traumatising accident and as a result can suffer long term emotional problems which are diagnosed as PTSD. Our expert personal injury solicitors at Synnott Lawline have many years experience dealing with the complex, challenging issues facing people suffering from a PTSD injury.
To be eligible to claim compensation for Post traumatic Stress (PTSD) you need to have records indicating you have suffered a physical injury that resulted in emotional pain and suffering. PTSD is difficult to define and becomes apparent in different forms so it must be diagnosed based on the medical history of the victim and the occurrence of a traumatic event such as a car crash. If you believe you are suffering from PTSD as a result of an accident caused by another party and would like to pursue a claim for due compensation the first step in claiming compensation for the head injury is to provide us with the details about how and where the head injury occurred, and about the severity of injuries to the head. We will then assess your claim details and determine how successful your compensation claim is expected to be.
Our legal team at Synnott Lawline know that every person claiming for PTSD injury compensation has specific needs that are essential to their individual circumstances. We are aware of the physical, psychological and emotional impact that Post traumatic stress injuries can have on the lives of people and their families so we also provide you with immediate access to the best rehabilitation support needed for your specific injury type.
Drowsiness / Lethargy
Headaches / Migraines
Vomiting
Loss of use of part of the body e.g. weak arm or leg
Seizures
Blurred Vision
Bleeding from nose or ear
Irregular breathing
Becoming emotionally numb
Confusion
Unusual behavior
Difficulty speaking or being understood
Becoming aggressive or violent
If you have a question about your

Post Traumatic Stress Claim*

contact us on Locall 1850 20 40 60, Tel: 01 453 7890 Email us or tell about your case and start your claim today.
We are Specialists in Personal Injury Claims*
Simply call us on locall 1850 20 40 60, email us or tell about your case and start your claim today.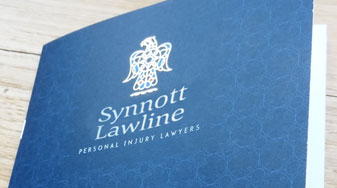 This booklet has been produced by Synnott Lawline Solicitors to give our clients an understanding of the personal injury compensation claims process. In some of our correspondence to you during the course of your compensation claim, we will make reference to the relevant sections of this guide by way of explanation of the particular aspect of your claim.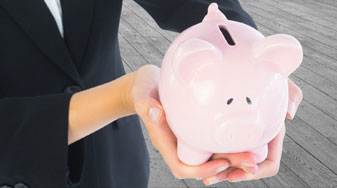 There are factors which are taken into account in the assessment of a solicitor's bill. In addition to the professional fee and miscellaneous charges payable to the solicitor, there will be items of outlay payable to third parties, including government agencies, which must be discharged by you.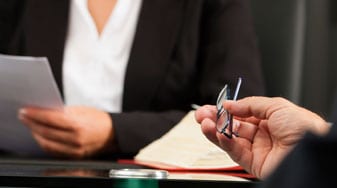 Often, valid claims are never brought because an injured party feels the accident was his own fault, whereas the primary cause of the accident may well rest with some other party. It is therefore always advisable to consult a solicitor concerning any injury resulting from an accident. Before we make a recommendation, we will discuss your case with you in detail.
*In contentious business, a solicitor may not calculate fees or other charges as a percentage or proportion of any award or settlement. This statement is made in compliance with regulation 8 of the S.I. 518 of 2002.