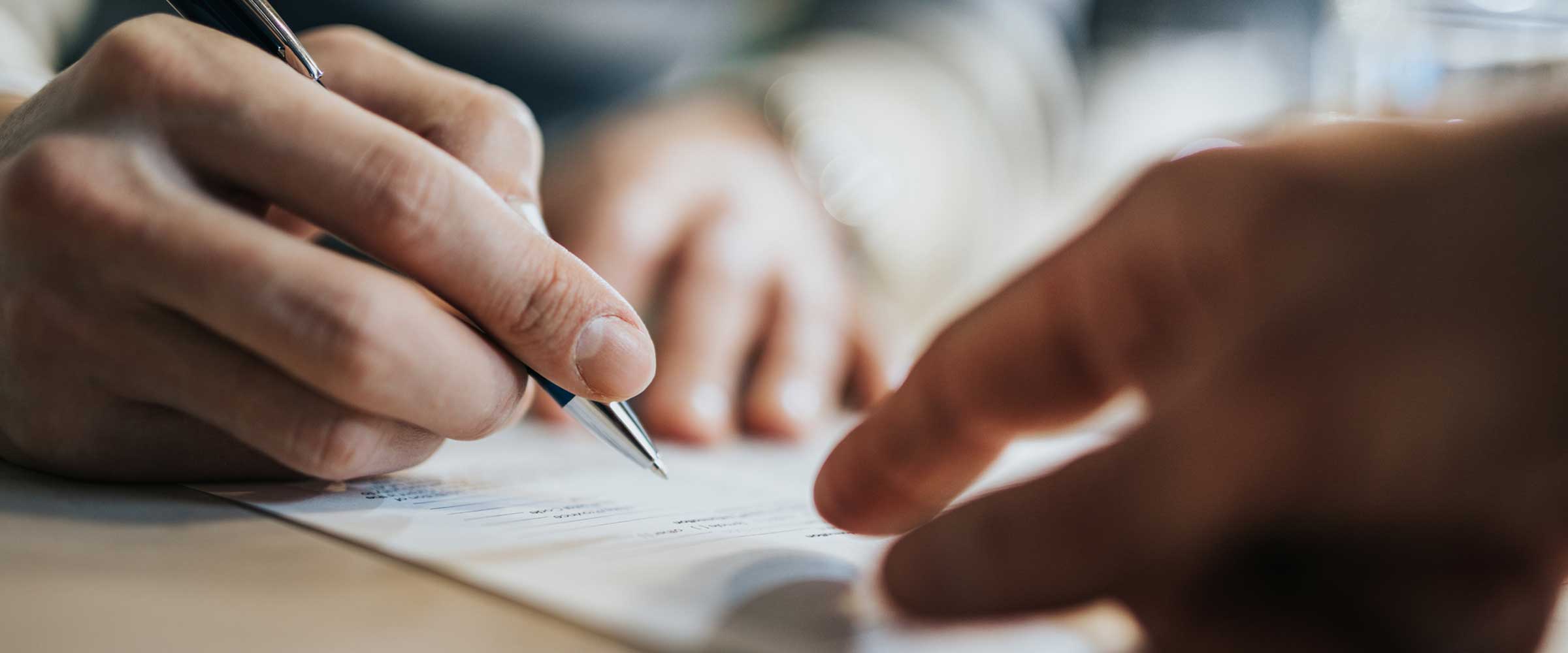 Immigration Law
We represent our clients in preparing detailed grounds of appeal and submissions on their behalf in all aspects of immigration law. Work Permits. Family Reunification. Immigration policies.
Immigration law in Ireland – an overview
The law in Ireland is governed by the Immigration, Asylum and Protection Act 2004 and the European Union (Employment Permits) Regulations 2010. The law sets out the requirements for people to enter, stay and work in Ireland. The requirements for each type of visa vary. There are a number of different types of visas available to people who want to come to Ireland, depending on their purpose of travel. If you are considering moving to and working in Ireland, it is important to seek legal advice to ensure that you are applying for the correct visa and that you meet all of the requirements.
How to obtain a work permit in Ireland – key steps
Obtaining a work permit in Ireland is typically necessary for non-European Union (EU) or non-European Economic Area (EEA) nationals who wish to work in the country. Here are the key steps and information regarding work permits in Ireland:
Eligibility: To apply for a work permit, you generally need to have a job offer from an employer. The job must meet certain criteria, such as being in a shortage occupation or offering a salary above a specified threshold.
Job Offer: Your prospective employer must apply for a work permit on your behalf through the Department of Enterprise, Trade, and Employment. They will need to provide details about the job, your qualifications, and other relevant information.
Types of Work Permits: Critical Skills Employment Permit: For highly skilled workers in demand in Ireland. General Employment Permit: For occupations that are not on the Critical Skills Occupations List. Dependant/Partner/Spouse Employment Permit: Allows spouses, dependents, or partners of critical skills or general employment permit holders to work in Ireland without the need for a separate job offer.
Processing Time: Work permit processing times can vary, but it typically takes several weeks to receive a decision.
Duration: The duration of a work permit can vary depending on the type and terms of the job offer. In most cases, it is initially issued for 2 years and can be renewed.
Visa Requirements: Depending on your nationality, you may also need to apply for a visa to enter Ireland. The Irish Naturalisation and Immigration Service (INIS) handles visa applications.
Registration: Upon arrival in Ireland, you may need to register with the Irish Residence Permit (IRP) system. This process allows you to legally live and work in Ireland during your employment.
Changing Employers: If you change employers while on a work permit, you will typically need to apply for a new permit based on the new job offer.
Seek Legal Advice: It's advisable to consult with an immigration lawyer for the most up-to-date and accurate information on work permits, as immigration rules can change.
Family reunification visas – Ireland's immigration policy
Family reunification in Ireland refers to the process by which certain family members can join their relatives who are already living in Ireland. This is an important aspect of Ireland's immigration policy and is often referred to as "family reunification" or "family reunification visas." The Irish government recognizes the importance of keeping families together and allows for the reunification of certain family members with their loved ones who are legally resident in Ireland. Here are some key points about family reunification in Ireland:
Eligible Family Members

The specific eligibility criteria for family members who can apply for reunification may vary over time and should be verified with the Irish Naturalisation and Immigration Service (INIS). However, generally eligible family members may include spouses, civil partners, dependent children, and sometimes dependent parents or other dependent family members.

Sponsorship

The family member who is already living in Ireland (the sponsor) typically plays a crucial role in the application process. The sponsor must demonstrate that they have the means to financially support the family member they wish to bring to Ireland.

Application Process

The application process for family reunification typically involves completing specific forms, providing supporting documentation, and paying any required fees. It's important to follow the guidance provided by the INIS and meet all requirements for a successful application.

Conditions and Restrictions

Family reunification may be subject to certain conditions and restrictions, including financial requirements and the need to demonstrate a genuine and subsisting relationship. These conditions are in place to prevent abuse of the system.

Refugee and Asylum Seekers

In the case of refugees and asylum seekers, there are specific provisions for family reunification under Irish and EU law. These provisions are intended to ensure that refugee families can be reunited in Ireland.

Changes in Policy

Immigration policies, including family reunification policies, may change over time due to government decisions and legislative changes. It's essential to stay informed about the latest regulations and requirements when considering family reunification in Ireland.

Legal Advice for a successful application

It's often advisable to seek legal advice or assistance from immigration experts when applying for family reunification in Ireland to ensure that you meet all the necessary requirements and have the best chance of a successful application.
Lengua Española – Ley de Inmigración
Permiso de trabajo

Obtener un permiso de trabajo en Irlanda generalmente es necesario para ciudadanos no pertenecientes a la Unión Europea (UE) o al Espacio Económico Europeo (EEE) que deseen trabajar en el país. Aquí están los pasos clave e información relacionada con los permisos de trabajo en Irlanda:

Elegibilidad: Para solicitar un permiso de trabajo, generalmente necesitas tener una oferta de trabajo de un empleador. El trabajo debe cumplir con ciertos criterios, como estar en una ocupación con escasez de mano de obra o ofrecer un salario por encima de un umbral especificado.
Oferta de Trabajo: Tu futuro empleador debe solicitar un permiso de trabajo en tu nombre a través del Departamento de Empresa, Comercio y Empleo. Deberán proporcionar detalles sobre el trabajo, tus calificaciones y otra información relevante.
Tipos de Permisos de Trabajo:

   – Permiso de Empleo para Critical skills: Para trabajadores altamente calificados en demanda en Irlanda.
   – Permiso de General Employment: Para ocupaciones que no están en la Lista de Critical Skills.
   – Permiso de Empleo para Dependientes/Parejas/Conyugues: Permite a cónyuges, dependientes o parejas de titulares de permisos de empleo para Critical skills o General Employment trabajar en Irlanda sin necesidad de una oferta de trabajo separada.

Tiempo de Procesamiento: Los tiempos de procesamiento de permisos de trabajo pueden variar, pero generalmente toma varias semanas recibir una decisión.
Duración: La duración de un permiso de trabajo puede variar según el tipo y los términos de la oferta de trabajo. En la mayoría de los casos, se emite inicialmente por 2 años y se puede renovar.
Requisitos de Visa: Dependiendo de tu nacionalidad, es posible que también necesites solicitar una visa para ingresar a Irlanda. El Servicio de Naturalización e Inmigración de Irlanda (INIS) maneja las solicitudes de visa.
Registro: A tu llegada a Irlanda, es posible que debas registrarte en el sistema de Permiso de Residencia Irlandés (IRP). Este proceso te permite vivir y trabajar legalmente en Irlanda durante tu empleo.
Cambios de Empleadores: Si cambias de empleador mientras tienes un permiso de trabajo, generalmente necesitarás solicitar un nuevo permiso basado en la nueva oferta de trabajo.
Buscar Asesoramiento Legal: Es aconsejable consultar a un abogado de inmigración para obtener la información más actualizada y precisa sobre los permisos de trabajo, ya que las normas de inmigración pueden cambiar.

La reunificación familiar en Irlanda

La reunificación familiar en Irlanda se refiere al proceso mediante el cual ciertos miembros de la familia pueden unirse a sus parientes que ya viven en Irlanda. Este es un aspecto importante de la política de inmigración de Irlanda y a menudo se conoce como "reunificación familiar" o "visas de reunificación familiar". El gobierno irlandés reconoce la importancia de mantener a las familias unidas y permite la reunificación de ciertos miembros de la familia con sus seres queridos que tienen residencia legal en Irlanda. Aquí hay algunos puntos clave sobre la reunificación familiar en Irlanda:

Miembros de la familia elegibles: Los criterios de elegibilidad específicos para los miembros de la familia que pueden solicitar la reunificación pueden variar con el tiempo y deben verificarse con el Irish Naturalisation and Immigration Service (INIS). Sin embargo, generalmente los miembros de la familia elegibles pueden incluir cónyuges, parejas civiles, hijos dependientes y a veces padres dependientes u otros miembros de la familia dependientes.

Patrocinio: El miembro de la familia que ya vive en Irlanda (el patrocinador) generalmente desempeña un papel crucial en el proceso de solicitud. El patrocinador debe demostrar que tiene los medios para mantener financieramente al miembro de la familia que desea traer a Irlanda.

Proceso de solicitud: El proceso de solicitud de reunificación familiar generalmente implica completar formularios específicos, proporcionar documentación de respaldo y pagar las tarifas requeridas. Es importante seguir la orientación proporcionada por el INIS y cumplir con todos los requisitos para una solicitud exitosa.

Condiciones y restricciones: La reunificación familiar puede estar sujeta a ciertas condiciones y restricciones, incluidos requisitos financieros y la necesidad de demostrar una relación genuina y sostenible. Estas condiciones están en vigor para prevenir el abuso del sistema.

Refugiados y solicitantes de asilo: En el caso de los refugiados y solicitantes de asilo, existen disposiciones específicas para la reunificación familiar en virtud de la legislación irlandesa y de la UE. Estas disposiciones tienen como objetivo garantizar que las familias de refugiados puedan reunirse en Irlanda.

Cambios en la política: Las políticas de inmigración, incluidas las políticas de reunificación familiar, pueden cambiar con el tiempo debido a decisiones del gobierno y cambios legislativos. Es esencial mantenerse informado sobre las regulaciones y requisitos más recientes al considerar la reunificación familiar en Irlanda.

Asesoramiento legal: A menudo es recomendable buscar asesoramiento legal o ayuda de expertos en inmigración al solicitar la reunificación familiar en Irlanda para asegurarse de que cumple con todos los requisitos necesarios y tenga la mejor oportunidad de una solicitud exitosa.
Tradução para o Português – Lei de imigração
Visto de trabalho

Obter um visto de trabalho na Irlanda geralmente é necessário para cidadãos que não fazem parte da União Europeia (UE) ou do Espaço Econômico Europeu (EEE) que desejam trabalhar no país. Aqui estão as etapas-chave e informações sobre vistos de trabalho na Irlanda:

Elegibilidade: Para solicitar uma permissão de trabalho, você geralmente precisa ter uma oferta de emprego de um empregador. O emprego deve atender a certos critérios, como estar em uma ocupação em escassez ou oferecer um salário acima de um limite especificado.
Oferta de Emprego: Seu empregador em potencial deve solicitar um visto de trabalho em seu nome por meio do Departamento de Empresa, Comércio e Emprego. Eles precisarão fornecer detalhes sobre o trabalho, suas qualificações e outras informações relevantes.
Tipos de Vistos de Trabalho:

   – Permissão de Emprego para Critical Skills: Para trabalhadores altamente qualificados em demanda na Irlanda.
   – Permissão de General Employment : Para ocupações que não estão na Lista de Ocupações de Critical Skills.
   – Permissão de Emprego para Dependentes/Parceiros/Cônjuges: Permite que cônjuges, dependentes ou parceiros de titulares de vistos de emprego para Critical Skills ou General Employment trabalhem na Irlanda sem a necessidade de uma oferta de emprego separada.

Tempo de Processamento: Os tempos de processamento de vistos de trabalho podem variar, mas geralmente levam algumas semanas para receber uma decisão.
Duração: A duração de um visto de trabalho pode variar de acordo com o tipo e os termos da oferta de emprego. Na maioria dos casos, é emitido inicialmente por 2 anos e pode ser renovado.
Requisitos de Visto: Dependendo de sua nacionalidade, você também pode precisar solicitar um visto de entrada na Irlanda. O Serviço de Naturalização e Imigração da Irlanda (INIS) lida com pedidos de visto.
Registro: Após sua chegada à Irlanda, é necessário registrar-se no sistema de Permissão de Residência na Irlanda (IRP). Esse processo permite que você viva e trabalhe legalmente na Irlanda durante seu emprego.
Mudança de Empregadores: Se você trocar de empregador enquanto estiver com um visto de trabalho, geralmente precisará solicitar um novo visto com base na nova oferta de emprego.
Consultar um Advogado: É aconselhável consultar um advogado de imigração para obter as informações mais atualizadas e precisas sobre vistos de trabalho, uma vez que as regras de imigração podem mudar.

A reunificação familiar na Irlanda

A reunificação familiar na Irlanda refere-se ao processo pelo qual certos membros da família podem se juntar aos seus parentes que já estão a viver na Irlanda. Este é um aspecto importante da política de imigração da Irlanda e é frequentemente designado como "reunificação familiar" ou "vistos de reunificação familiar". O governo irlandês reconhece a importância de manter as famílias unidas e permite a reunificação de certos membros da família com os seus entes queridos que residem legalmente na Irlanda. Aqui estão alguns pontos-chave sobre a reunificação familiar na Irlanda:

Membros Elegíveis da Família: Os critérios específicos de elegibilidade para os membros da família que podem solicitar a reunificação podem variar ao longo do tempo e devem ser verificados junto do Irish Naturalisation and Immigration Service (INIS). No entanto, geralmente os membros da família elegíveis podem incluir cônjuges, parceiros civis, filhos dependentes e, por vezes, pais dependentes ou outros membros da família dependentes.

Patrocínio: O membro da família que já está a viver na Irlanda (o patrocinador) geralmente desempenha um papel crucial no processo de candidatura. O patrocinador deve demonstrar que tem os meios financeiros para apoiar o membro da família que deseja trazer para a Irlanda.

Processo de Candidatura: O processo de candidatura para a reunificação familiar geralmente envolve o preenchimento de formulários específicos, a apresentação de documentação de apoio e o pagamento de quaisquer taxas necessárias. É importante seguir as orientações fornecidas pelo INIS e cumprir todos os requisitos para uma candidatura bem-sucedida.

Condições e Restrições: A reunificação familiar pode estar sujeita a certas condições e restrições, incluindo requisitos financeiros e a necessidade de demonstrar uma relação genuína e sustentável. Estas condições visam prevenir o abuso do sistema.

Refugiados e Solicitantes de Asilo: No caso de refugiados e solicitantes de asilo, existem disposições específicas para a reunificação familiar ao abrigo da legislação irlandesa e da UE. Estas disposições têm como objetivo garantir que as famílias de refugiados possam reunir-se na Irlanda.

Mudanças na Política: As políticas de imigração, incluindo as políticas de reunificação familiar, podem mudar ao longo do tempo devido a decisões governamentais e alterações legislativas. É essencial manter-se informado sobre os regulamentos e requisitos mais recentes ao considerar a reunificação familiar na Irlanda.

Aconselhamento Jurídico: É frequentemente aconselhável procurar aconselhamento jurídico ou assistência de especialistas em imigração ao solicitar a reunificação familiar na Irlanda para garantir que cumpra todos os requisitos necessários e tenha a melhor chance de uma candidatura bem-sucedida.
Book a consultation with a solicitor*
*A consultation with a solicitor must be prepaid in advance of a phone or office consultation. To book the appointment contact us by phone 014537890, email info@lawline.ie or fill out our contact form and we will contact you to confirm your time, date and arrange payment method.