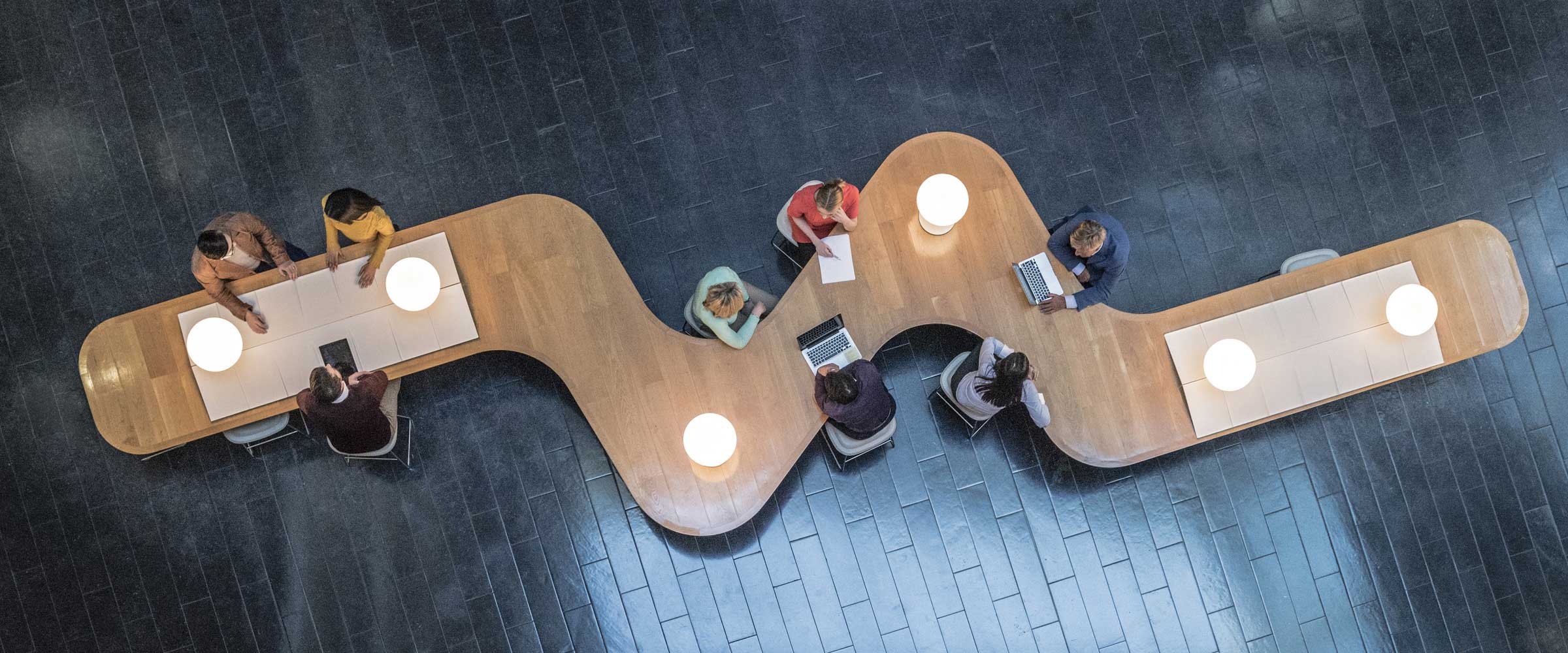 Employment law in Ireland
Employment law in Ireland is a complex and comprehensive set of regulations and statutes that govern the relationship between Employers and Employees. If your employment rights have been violated, talk to our legal team, we are here to help.
Employment rights for employees and employers
Employment law protects both employers and employees. It ensures that employers treat their employees fairly and that employees have certain basic rights. These laws cover various aspects of employment, including working conditions, employee rights, and employer responsibilities. Employment law in Ireland is governed by a number of Acts of Parliament, Regulations and Codes of Practice. There are also specific rights for certain groups of employees, such as pregnant women, carers, and employees with disabilities. If you believe that your employment rights have been violated, Talk to our legal team, we are here to help.
Key aspects of employment law in Ireland
It's important to note that employment law in Ireland is subject to change, so both employers and employees should stay informed about the latest developments and updates in labor regulations. Additionally, specific industries or sectors may have additional regulations that apply to them.
Employment Contracts: In Ireland, employment contracts can be written or verbal, but it is advisable to have a written contract in place. The contract should outline terms and conditions of employment, including pay, working hours, and notice periods.
Minimum Wage: Ireland has a national minimum wage, which is regularly reviewed and updated by the government. Employers are required to pay employees at least the minimum wage.
Working Hours: The standard working week in Ireland is 39 hours, and the maximum average working week, including overtime, should not exceed 48 hours. Employees are entitled to breaks and rest periods.
Annual Leave: Employees are entitled to a minimum of 20 days of paid annual leave per year, in addition to public holidays.
Discrimination: Irish employment law prohibits discrimination on various grounds, including gender, age, race, sexual orientation, religion, and disability. Employers are required to promote equality and diversity in the workplace.
Unfair Dismissal: Employees have protection against unfair dismissal and are entitled to due process in termination situations. Employers must have a valid reason for dismissal and follow proper procedures.
Redundancy: Employers must follow specific rules and procedures when making employees redundant. This includes providing notice and offering appropriate redundancy compensation.
Health and Safety: Employers have a legal obligation to provide a safe and healthy working environment. They must conduct risk assessments and provide necessary safety training.
Parental Leave: Parents in Ireland are entitled to parental leave, which allows them to take unpaid time off to care for their children. Maternity and paternity leave provisions are also in place.
Trade Unions: Employees have the right to join a trade union, and employers are not allowed to discriminate against employees based on union membership.
Data Protection: Employers must comply with data protection laws when handling employee data, including personal information and payroll data.
Employment Permits: Non-EU/EEA nationals may require employment permits to work in Ireland. The rules and requirements for obtaining such permits can vary based on the type of work and individual circumstances.
---
How to deal with bullying in the workplace
Bullying at work in Ireland is a serious issue and is subject to legal regulations and protections. In Ireland, workplace bullying can take many forms, including verbal abuse, intimidation, exclusion, and other harmful behaviors that create a hostile or intimidating work environment. If you believe you are being bullied at work in Ireland, you should be aware of your rights and the legal avenues available to address the situation. Here are some key points to consider:
Protection from Harassment

The Employment Equality Acts 1998-2015 and the Health and Safety at Work Act 2005 provide protection against harassment and bullying at work. These laws prohibit discrimination, harassment, and victimization on various grounds, including gender, age, sexual orientation, disability, religion, and more.

What is the Definition of Bullying?

The Health and Safety Authority (HSA) in Ireland defines workplace bullying as "repeated inappropriate behavior, direct or indirect, whether verbal, physical, or otherwise, conducted by one or more persons against another or others, at the place of work and/or in the course of employment, which could reasonably be regarded as undermining the individual's right to dignity at work." This definition helps clarify what constitutes workplace bullying.

Employer Responsibilities

Employers in Ireland have a legal duty to prevent and address workplace bullying. They should have policies and procedures in place to deal with bullying complaints, and they should take appropriate action when such complaints are made.

Reporting and Resolution

If you are experiencing workplace bullying, it's essential to report it to your employer or the relevant authority within your organization, following the company's internal procedures for raising complaints. Your employer is obligated to investigate and address the issue promptly and fairly.

Formal Complaints – Workplace Relations Commission (WRC)

If internal procedures do not resolve the issue or if you believe that your employer is not taking appropriate action, you can lodge a formal complaint with the Workplace Relations Commission (WRC). The WRC can mediate, investigate, and adjudicate disputes related to workplace bullying.

Legal Remedies

If your complaint is not resolved through mediation or other means, you may have the option to take legal action against your employer for failing to address the bullying or harassment adequately. This could result in compensation or other remedies.

Time Limits

Be aware that there are time limits for filing complaints with the WRC or pursuing legal action. You should seek legal advice promptly if you believe you are a victim of workplace bullying.
---
Lengua Española
Derechos laborales para empleados y empleadores

La legislación laboral en Irlanda es un conjunto complejo y completo de regulaciones y estatutos que rigen la relación entre empleadores y empleados. Estas leyes cubren varios aspectos del empleo, incluidas las condiciones laborales, los derechos de los empleados y las responsabilidades del empleador. Es importante tener en cuenta que la legislación laboral en Irlanda está sujeta a cambios, por lo que tanto los empleadores como los empleados deben mantenerse informados sobre los últimos desarrollos y actualizaciones de las regulaciones laborales. Además, industrias o sectores específicos pueden tener regulaciones adicionales que se les aplican.

Derecho laboral en Irlanda

Algunos aspectos clave de la legislación laboral en Irlanda:

Contratos de trabajo: en Irlanda, los contratos de trabajo pueden ser escritos o verbales, pero es recomendable tener un contrato escrito. El contrato debe describir los términos y condiciones de empleo, incluidos el salario, las horas de trabajo y los períodos de preaviso.

Salario mínimo: Irlanda tiene un salario mínimo nacional, que el gobierno revisa y actualiza periódicamente. Los empleadores están obligados a pagar a los empleados al menos el salario mínimo.

Horas de trabajo: La semana laboral estándar en Irlanda es de 39 horas, y la semana laboral promedio máxima, incluidas las horas extras, no debe exceder las 48 horas. Los empleados tienen derecho a pausas y períodos de descanso.

Vacaciones anuales: los empleados tienen derecho a un mínimo de 20 días de vacaciones anuales remuneradas al año, además de los días festivos.

Discriminación: la legislación laboral irlandesa prohíbe la discriminación por diversos motivos, incluidos género, edad, raza, orientación sexual, religión y discapacidad. Los empleadores deben promover la igualdad y la diversidad en el lugar de trabajo.

Despido injustificado: Los empleados tienen protección contra el despido improcedente y tienen derecho al debido proceso en situaciones de despido. Los empleadores deben tener un motivo válido para el despido y seguir los procedimientos adecuados.

Redundancia: los empleadores deben seguir reglas y procedimientos específicos al despedir a sus empleados. Esto incluye avisar y ofrecer una compensación por despido adecuada.

Salud y seguridad: los empleadores tienen la obligación legal de proporcionar un entorno de trabajo seguro y saludable. Deben realizar evaluaciones de riesgos y proporcionar la formación de seguridad necesaria.

Licencia parental: los padres en Irlanda tienen derecho a una licencia parental, que les permite tomarse un tiempo libre no remunerado para cuidar de sus hijos. También existen disposiciones sobre licencias de maternidad y paternidad.

Sindicatos: los empleados tienen derecho a afiliarse a un sindicato y los empleadores no pueden discriminar a los empleados por su afiliación sindical.

Protección de datos: los empleadores deben cumplir con las leyes de protección de datos cuando manejan datos de empleados, incluida información personal y datos de nómina.

Permisos de empleo: los nacionales de fuera de la UE o del EEE pueden necesitar permisos de trabajo para trabajar en Irlanda. Las reglas y requisitos para obtener dichos permisos pueden variar según el tipo de trabajo y las circunstancias individuales.

Acoso en el trabajo

El acoso laboral en Irlanda es un problema serio y está sujeto a regulaciones legales y protecciones. En Irlanda, el acoso laboral puede adoptar muchas formas, incluyendo abuso verbal, intimidación, exclusión y otros comportamientos dañinos que crean un entorno de trabajo hostil o intimidante. Si crees que estás siendo acosado en el trabajo en Irlanda, debes estar al tanto de tus derechos y de las vías legales disponibles para abordar la situación. Aquí tienes algunos puntos clave a considerar:

Protección contra el Acoso: The Employment Equality Acts 1998-2015 and the Health and Safety at Work Act 2005  proporcionan protección contra el acoso y el bullying en el trabajo. Estas leyes prohíben la discriminación, el acoso y la victimización en varios aspectos, incluyendo género, edad, orientación sexual, discapacidad, religión y más.

Definición de Bullying: The Health and Safety Authority (HSA) en Irlanda define el acoso laboral como "comportamiento inapropiado repetido, directo o indirecto, ya sea verbal, físico o de otra índole, realizado por una o más personas contra otra u otras, en el lugar de trabajo y/o en el curso del empleo, que razonablemente podría considerarse que socava el derecho individual a la dignidad en el trabajo". Esta definición ayuda a aclarar lo que constituye el acoso laboral.

Responsabilidades del Empleador: Los empleadores en Irlanda tienen la obligación legal de prevenir y abordar el acoso laboral. Deben contar con políticas y procedimientos para tratar las quejas de acoso y deben tomar medidas adecuadas cuando se presenten tales quejas.

Reporte y Resolución: Si estás experimentando acoso laboral, es esencial reportarlo a tu empleador o a la autoridad relevante dentro de tu organización, siguiendo los procedimientos internos de la empresa para presentar quejas. Tu empleador está obligado a investigar y abordar el problema de manera pronta y justa.

Queja a la Workplace Relations Commission (WRC): Si los procedimientos internos no resuelven el problema o si crees que tu empleador no está tomando las medidas adecuadas, puedes presentar una queja formal ante la Workplace Relations Commission (WRC). El WRC puede mediar, investigar y adjudicar disputas relacionadas con el acoso laboral.

Remedios Legales: Si tu queja no se resuelve a través de la mediación u otros medios, es posible que tengas la opción de emprender acciones legales contra tu empleador por no abordar adecuadamente el acoso o el acoso laboral. Esto podría resultar en compensación u otros remedios.

Plazos de Tiempo: Ten en cuenta que existen plazos de tiempo para presentar quejas ante el WRC o para emprender acciones legales. Debes buscar asesoramiento legal de manera pronta si crees que eres víctima de acoso laboral.
Tradução para o Português
Direitos trabalhistas para empregados e empregadores

A legislação trabalhista na Irlanda é um conjunto complexo e abrangente de regulamentos e estatutos que regem a relação entre empregadores e empregados. Essas leis cobrem vários aspectos do emprego, incluindo condições de trabalho, direitos dos empregados e responsabilidades do empregador. É importante notar que a legislação laboral na Irlanda está sujeita a alterações, pelo que tanto os empregadores como os empregados devem manter-se informados sobre os últimos desenvolvimentos e atualizações nas regulamentações laborais. Além disso, indústrias ou setores específicos podem ter regulamentações adicionais que se aplicam a eles.

Lei trabalhista na Irlanda

Aqui estão alguns aspectos-chave da legislação trabalhista na Irlanda:

Contratos de Trabalho: Na Irlanda, os contratos de trabalho podem ser escritos ou verbais, mas é aconselhável ter um contrato escrito em vigor. O contrato deve definir os termos e condições de emprego, incluindo remuneração, horário de trabalho e períodos de aviso prévio.

Salário Mínimo: A Irlanda tem um salário mínimo nacional, que é regularmente revisto e atualizado pelo governo. Os empregadores são obrigados a pagar aos empregados pelo menos o salário mínimo.

Jornada de trabalho: A semana de trabalho padrão na Irlanda é de 39 horas, e a semana de trabalho média máxima, incluindo horas extras, não deve exceder 48 horas. Os funcionários têm direito a pausas e períodos de descanso.

Férias Anuais: Os funcionários têm direito a um mínimo de 20 dias de férias anuais remuneradas por ano, além dos feriados.

Discriminação: A legislação laboral irlandesa proíbe a discriminação por vários motivos, incluindo genero, idade, raça, orientação sexual, religião e deficiência. Os empregadores são obrigados a promover a igualdade e a diversidade no local de trabalho.

Demissão sem justa causa: Os funcionários têm proteção contra demissão sem justa causa e têm direito ao devido processo em situações de rescisão. Os empregadores devem ter um motivo válido para a demissão e seguir os procedimentos adequados.

Redundância: Os empregadores devem seguir regras e procedimentos específicos ao despedir funcionários. Isso inclui avisar e oferecer compensação por demissão adequada.

Saúde e Segurança: Os empregadores têm a obrigação legal de proporcionar um ambiente de trabalho seguro e saudável. Eles devem realizar avaliações de risco e fornecer o treinamento de segurança necessário.

Licença parental: Os pais na Irlanda têm direito a licença parental, que lhes permite tirar férias não remuneradas para cuidar dos filhos. Também estão em vigor disposições sobre licenças de maternidade e paternidade.

Sindicatos: Os empregados têm o direito de aderir a um sindicato e os empregadores não estão autorizados a discriminar os empregados com base na filiação sindical.

Proteção de dados: Os empregadores devem cumprir as leis de proteção de dados ao lidar com dados de funcionários, incluindo informações pessoais e dados de folha de pagamento.

Autorizações de emprego: Cidadãos de países não pertencentes à UE/EEE podem exigir autorizações de emprego para trabalhar na Irlanda. As regras e requisitos para a obtenção de tais licenças podem variar de acordo com o tipo de trabalho e as circunstâncias individuais.

Intimidação no trabalho

O assédio no local de trabalho na Irlanda é uma questão séria e está sujeito a regulamentações e proteções legais. Na Irlanda, o assédio no local de trabalho pode assumir muitas formas, incluindo abuso verbal, intimidação, exclusão e outros comportamentos prejudiciais que criam um ambiente de trabalho hostil ou intimidante. Se você acredita que está sofrendo assédio no trabalho na Irlanda, deve estar ciente dos seus direitos e das vias legais disponíveis para lidar com a situação. Aqui estão alguns pontos-chave a serem considerados:

The Employment Equality Acts 1998-2015 and the Health and Safety at Work Act 2005 oferecem proteção contra o assédio e o bullying no trabalho. Essas leis proíbem a discriminação, o assédio e a vitimização com base em vários critérios, incluindo gênero, idade, orientação sexual, deficiência, religião e outros.

Definição de Bullying: The Health and Safety Authority (HSA) na Irlanda define o bullying no local de trabalho como "comportamento inapropriado repetido, direto ou indireto, seja verbal, físico ou de outra forma, conduzido por uma ou mais pessoas contra outra ou outras, no local de trabalho e/ou no curso do emprego, que poderia ser razoavelmente considerado como minando o direito do indivíduo à dignidade no trabalho". Essa definição ajuda a esclarecer o que constitui o bullying no local de trabalho.

Responsabilidades do Empregador: Os empregadores na Irlanda têm o dever legal de prevenir e abordar o bullying no local de trabalho. Eles devem ter políticas e procedimentos para lidar com reclamações de bullying e devem tomar medidas apropriadas quando tais reclamações são feitas.

Relato e Resolução: Se você está sofrendo bullying no local de trabalho, é essencial relatá-lo ao seu empregador ou à autoridade relevante dentro da sua organização, seguindo os procedimentos internos da empresa para fazer reclamações. Seu empregador tem a obrigação de investigar e abordar o problema de forma rápida e justa.

Reclamação à Workplace Relations Commission (WRC): Se os procedimentos internos não resolverem o problema ou se você acredita que seu empregador não está tomando medidas apropriadas, você pode apresentar uma reclamação formal à Workplace Relations Commission (WRC)). A WRC pode mediar, investigar e julgar disputas relacionadas ao bullying no local de trabalho.

Recursos Legais: Se sua reclamação não for resolvida por meio de mediação ou outros meios, você pode ter a opção de entrar com uma ação legal contra seu empregador por não abordar adequadamente o bullying ou o assédio. Isso pode resultar em compensação ou outros recursos.

Prazos: Esteja ciente de que existem prazos para apresentar reclamações à WRC ou buscar ação legal. Você deve procurar aconselhamento legal prontamente se acreditar que é vítima de bullying no local de trabalho.
Book a consultation with a solicitor*
*A consultation with a solicitor must be prepaid in advance of a phone or office consultation. To book the appointment contact us by phone 014537890, email info@lawline.ie or fill out our contact form and we will contact you to confirm your time, date and arrange payment method.
Legal Services in Spanish and Portuguese Language
Synnott Lawline Solicitors have a dedicated native Spanish and Portuguese speaking Lawyer to answer your legal queries. For more Information contact us 7 Days a week. Expert Legal advice as you need it.