Road Accident Compensation Claims

Road traffic accidents are unfortunately one of the most common causes of personal injury claims. Injuries range from minor to catastrophic and sometimes fatal. If you have suffered an injury in a car accident then you may be entitled to make a Personal Injury Claim whether you suffered a simple bruising, whiplash or a more serious road traffic accident injury.
Synnott Lawlines' personal injury team advises on all types of road traffic accident claims, helping not only injured drivers or passengers in car accident claims, but also cyclists, pedestrians and other road users. Every Road Traffic accident injury case is different so we tailor our advice to each client's specific needs and objectives. We deal with all types of road accident claims for drivers and or passengers injured by car, van, lorry and bus, public transport, cyclists, motorcyclists, pedestrians and road traffic accidents overseas.
We seek to achieve the best possible outcome, not only in terms of financial compensation, but also to address medical and other needs resulting from the accident. You are entitled to claim compensation for road traffic accident injuries if the accident was caused by the fault of another person or party. Depending on the accident and how it happened you may be able to purse compensation if you suffered an injury as a driver, passenger, a pedestrian or cyclist.
Whiplash is usually the result of a rear impact while in a stationary position, ie a car crash! The injury occurs when the tendons and ligaments of the neck are jerked unrestrained in a forward and backward movement. Fortunately, whiplash is not a life threatening injury, but it can lead to a prolonged period of partial disability and great discomfort. In some cases whiplash can become chronic, with more extreme symptoms including depression, anxiety and severe pain.
If you have a question about your
Road Accident Compensation claim

contact us on Locall 1850 20 40 60, Tel: 01 453 7890 Email us or tell about your case and start your claim today.
What to do if you were injured in a Road Traffic Accident
In order to be eligible to purse a compensation claim there are a few factors that must be considered first. You must be able to prove that you have suffered an injury due to the fault of another party because of their negligence. Often it's obvious who is at fault but road collision claims can be also be complex if a few parties are involved or the other side won't admit liability. We encourage defendants to deal with their claim at the earliest possible stage so If you've been injured in a road collision its best to gather as much evidence as possible to support your claim which includes:
Contact Details
Ensure you get the contact details of all people involved in the accident, names, phone numbers, vehicle registrations, and most importantly insurance details. If there were any witnesses present also take their contact details.
Photographs
Take photographs of the scene of the accident, Snaps from your phone are sufficient. If you can't take photos, try to draw a sketch while you are at the scene. Often victims are so in shock it can be difficult to describe what happened afterwards.
Hospital Records & Receipts
Retain any medical records, receipts for medical treatments, GP and Consultant visits and any medication prescribed due to the accident.
Loss of Earnings
Part of your compensation will also be based upon the financial impact the accident has had one you, eg. If you've had to take unpaid leave due to the injury or any other expenses that you have incurred due to the accident, keep a record of all receipts
We are Specialists in Personal Injury Claims*
Simply call us on locall 1850 20 40 60, email us or tell about your case and start your claim today.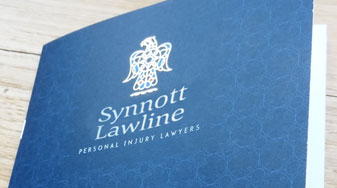 This booklet has been produced by Synnott Lawline Solicitors to give our clients an understanding of the personal injury compensation claims process. In some of our correspondence to you during the course of your compensation claim, we will make reference to the relevant sections of this guide by way of explanation of the particular aspect of your claim.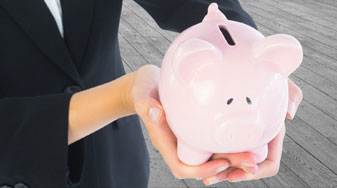 There are factors which are taken into account in the assessment of a solicitor's bill. In addition to the professional fee and miscellaneous charges payable to the solicitor, there will be items of outlay payable to third parties, including government agencies, which must be discharged by you.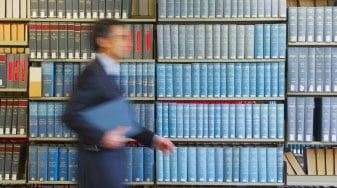 Personal Injuries Services
We are one of Irelands' leading Personal Injury Claims Law Firms and have been providing expert legal advice on all types of injury claims for over 30 years. Our team is dedicated to providing our clients with the very best level of service in a friendly and efficient manner for all aspects of injury claims. See our page on personal injuries services.
*In contentious business, a solicitor may not calculate fees or other charges as a percentage or proportion of any award or settlement. This statement is made in compliance with regulation 8 of the S.I. 518 of 2002.