Occupational Exposure: Asbestos Injury Claims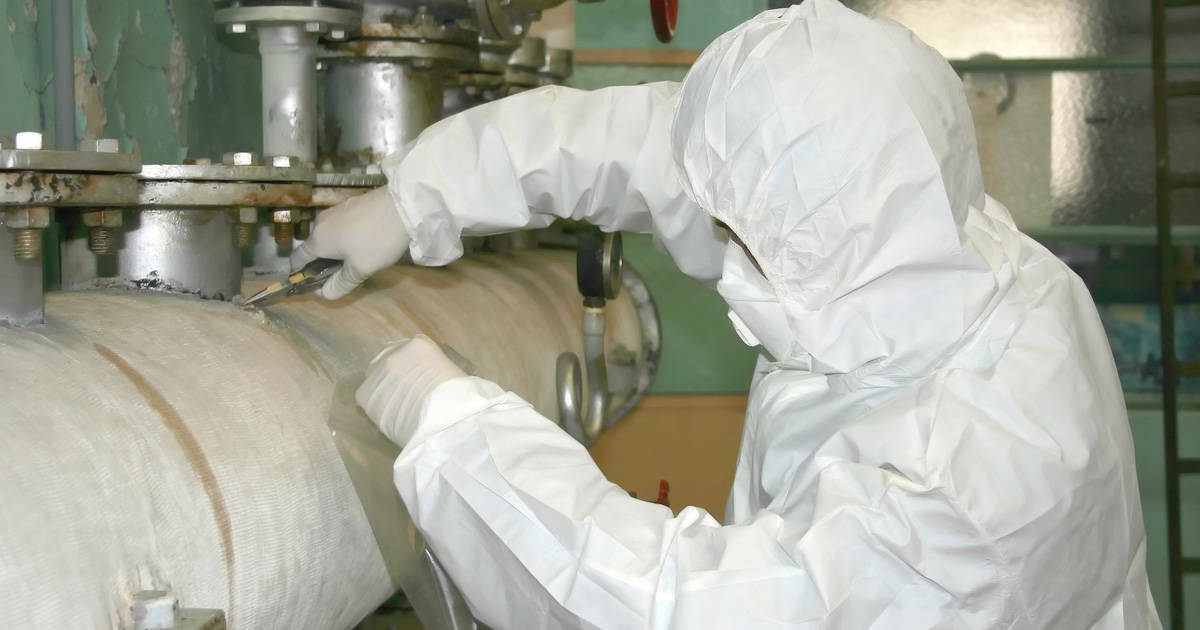 Asbestos refers to six types of naturally occurring minerals. These minerals are made up of durable fibres that are resistant to heat, fire and most chemicals. Due to the durability of asbestos it was used in everyday products from building materials to fireproof protective gear. There are two main types of asbestos:
Serpentine Asbestos
(also known as white asbestos) – This was the most commercially used form of asbestos. Due to its flexible nature and the ability to mix this mineral with other elements it was used widely throughout the US and the rest of the world making its way in to products which still cause a hazard today.
Amphibole Asbestos
(also known as blue asbestos) – This type of asbestos is much more hazardous than Serpentine asbestos when ingested or inhaled. Luckily amphibole was not commonly used commercially and exposure is limited to naturally occurring deposits.
Occupational Exposure to Asbestos:
In the majority of mesothelioma cases doctors can link the diagnosis to on the job exposure. According to the World Health Organisation this exposure to asbestos accounts for some 100,000 occupational deaths per year. While there has been a massive reduction in asbestos use, construction workers continue to risk exposure while either repairing or demolishing asbestos contaminated buildings.
Mesothelioma
Lung cancer
Asbestosis
Ovarian Cancer
Testes Cancer
Pleural effusion
This list is not exhaustive. The most serious of the above is mesothelioma. Mesothelioma is a form of cancer of the lining of the lungs and abdomen. Exposure to asbestos is to date the only known cause of this particular cancer. It can take up to 45 years for this cancer to develop and there is no known cure. It is extremely aggressive and life expectancy is usually 6 – 18 months.
Construction workers
Shipyard workers
Plumbers
Carpenters
Family members of workers exposed to asbestos dust
Electricians
Workers in power plants
Unfortunately the risks of working with asbestos were not firmly established until the 1960's by which time hundreds of thousands of people had already been exposed. There is now legislation is place to protect workers from exposure to asbestos (S.I. No. 386/2006 – Safety, Health and Welfare at Work (Exposure to Asbestos) Regulations 2006.
If you wish to discuss a possible asbestos exposure claim then please call one of our specialist solicitors today on locall 1850 20 40 60 or tell us about your case online.
If you have a question about your 
Asbestos Injury

 Claim

* contact us on Locall 1850 20 40 60, Tel: 01 453 7890 Email us or tell about your case and start your claim today.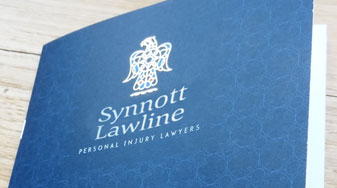 This booklet has been produced by Synnott Lawline Solicitors to give our clients an understanding of the personal injury compensation claims process. In some of our correspondence to you during the course of your compensation claim, we will make reference to the relevant sections of this guide by way of explanation of the particular aspect of your claim.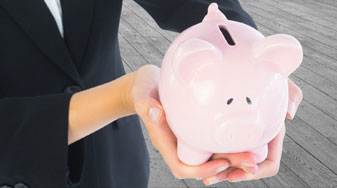 There are factors which are taken into account in the assessment of a solicitor's bill. In addition to the professional fee and miscellaneous charges payable to the solicitor, there will be items of outlay payable to third parties, including government agencies, which must be discharged by you.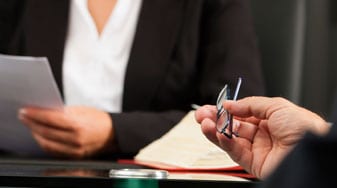 Often, valid claims are never brought because an injured party feels the accident was his own fault, whereas the primary cause of the accident may well rest with some other party. It is therefore always advisable to consult a solicitor concerning any injury resulting from an accident. Before we make a recommendation, we will discuss your case with you in detail.
*In contentious business, a solicitor may not calculate fees or other charges as a percentage or proportion of any award or settlement. This statement is made in compliance with regulation 8 of the S.I. 518 of 2002.