Sports Injury Claims – Who is liable?

People can suffer from a serious injury arising as a result of a sports injury. The most common contact sports such as Rugby, Gaelic, Soccer, Hockey, Boxing are more likely to cause injury but a sports injury can also be caused by less strenuous activities such as cycling, running, even yoga. Treatment and recovery times can vary from weeks to years depending on the type of injury sustained. Patients who've suffered acute and chronic sports injuries may have to undergo expensive rehabilitative care such as orthopedic therapy or physiotherapy to make a proper recovery. The recovery time can result in loss of earnings and costly medical bills. Synnott Lawline Solicitors offer expert legal advice in relation to sports injury claims. It's our job to handle the stress of your personal injury litigation.
For other questions you may have about Synnott Lawline Solicitors or the accident and injury compensation claim process please contact us by phone on 014537890 or Locall 1850 20 40 60, of fill out our enquiry form. A solicitor will contact you today.
Strained muscles
Torn ligaments
Tendon Injury
Broken bones / Fracture
Head Injury / Concussion
Spinal cord injury
RSI – Repetitive strain Injury: Eg. Runners knee or Tennis Elbow
Inadequate facilities or training:
The management of sports facilities used for training and competitions for any sporting activity must provide safe equipment and facilities. Whether it's a gym, playing pitch, school, pool or field, pitch surfaces and sports equipment must be in good condition. If you had an injury due to a sub standard surface or faulty equipment you may be entitled to compensation as it is the responsibility of the facility / school to provide a safe sporting facility.
Unqualified training:
If you had an injury under the care of an unqualified member of staff you may also be entitled to personal injury compensation.
Have you been injured in a sporting activity? Get expert legal advice on Sports Injury Compensation Claims from our Personal Injury specialists. Our team at Synnott Lawline Solicitors will ensure you will get the best legal advice in relation to your claim.
If you have a question about your
Sports Injury Claim*

contact us on Locall 1850 20 40 60, Tel: 01 453 7890 Email us or tell about your case and start your claim today.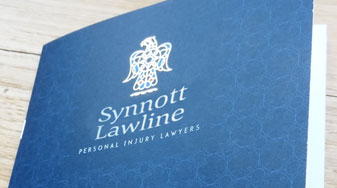 This booklet has been produced by Synnott Lawline Solicitors to give our clients an understanding of the personal injury compensation claims process. In some of our correspondence during the course of your compensation claim, we reference to the relevant sections of this guide by way of explanation of the particular aspect of your claim.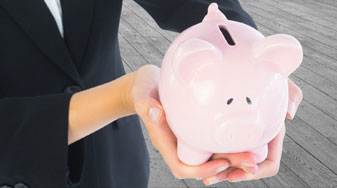 There are factors which are taken into account in the assessment of a solicitor's bill. In addition to the professional fee and miscellaneous charges payable to the solicitor, there will be items of outlay payable to third parties, including government agencies, which must be discharged by you.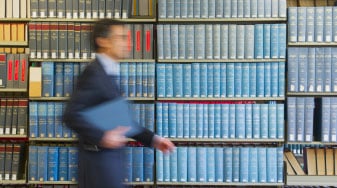 We are one of Irelands' leading Personal Injury Claims Law Firms and have been providing expert legal advice on all types of injury claims for over 30 years. Our team is dedicated to providing our clients with the very best level of service in a friendly and efficient manner for all aspects of injury claims. See our page on personal injuries claims.
*In contentious business, a solicitor may not calculate fees or other charges as a percentage or proportion of any award or settlement. This statement is made in compliance with regulation 8 of the S.I. 518 of 2002.